TESTIMONIAL
"Our service department has always had a nagging problem with misplaced keys and especially when the customer shows up to pick up their car and we do not know where the key is and that is a serious problem. With the KeyBank system all that is eliminated."
Joe Austin, Service Manager - Chrysler Dealership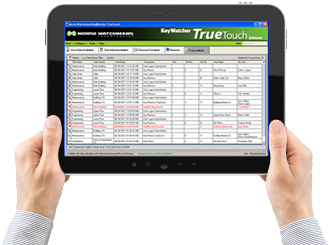 Learn more about our Key Control Systems by reading these articles.
Tamper Proof Technology Adds Convenience and Security to Key Control
Luxury Residences Rely on Managed Key Control for Enhanced Security

Key Safety - How Safe Are The Keys?

Software Solutions Complement Key Control Systems

Key Control Systems: From Chaos to Efficiency
Property Managers, Who Has Access to Your Tenants' Keys?
Key Security and Property Management